The Ultimate Guide to Straight Hair
I love my curls, but every now and then I say goodbye to them and hello to straight strands. The popular opinion among curly girls is to avoid heated tools like the plague. Others use them every week. I typically straighten my hair about 3 times a year.
One thing's for sure: If you don't deep condition often, you shouldn't straighten often. The cycle of heat and no moisture will set you up for a loss you're not ready for. Heat damage is real & there's no coming back from that.
What I love most about this straightening method is that it lasts. With proper upkeep, my results last a minimum of 3 weeks!
PRODUCTS
Here's what you need
Let's take a moment to appreciate John Freida's Frizz Ease *cue the Angels and the choir and the violin*. I've never had another product come close. I've tested this straightening serum on different curl types and it hasn't let me down yet.
THE PROCESS
Here's what to do
FIRST: Wash & Deep Condition your hair.
NEXT: Apply the Frizz Ease serum before blow-drying your hair. You may need to use more than the suggested amount. Just be careful not to use too much.
THEN: Apply OGX heat spray to your blow-dried hair. It smells good and gives so much shine.
LAST: Use a flat iron to straighten your hair (using the method from key 3 listed below). Be patient with this step and go through your hair in small sections. The smaller your parts are, the better your hair will look when you're done. I promise.
With this method, my sister is currently on her 3rd week of straight hair.
TIPS
Here's what you should remember
Major key #1 (in my Khaled voice): TLC. Give your hair some loveee and be gentle. Don't just condition, deep condition. Carefully detangle your hair so you don't struggle with knots in the blow-dryer.
Major key #2: Use the right products. Listen to me...say it with me...it's all about the products. If you don't use the ones I mentioned, research to find other good ones.
Major key #3: Use the right technique. The flatiron shouldn't have to pass through your hair more than 2 times. It's also good to use a comb. Put the comb at the root of your hair and Let the flat iron follow the comb down your strands. This will get your hair extra smooth and straight.
Major key #4: Preserve your style! You've already used heat once. You don't want to reuse it everyday for upkeep. Roll it, wrap it, pin it, do whatever you have to to keep it together. This may seem like common sense, but it's where lots of people go wrong.
RESULTS
Here's how it turned out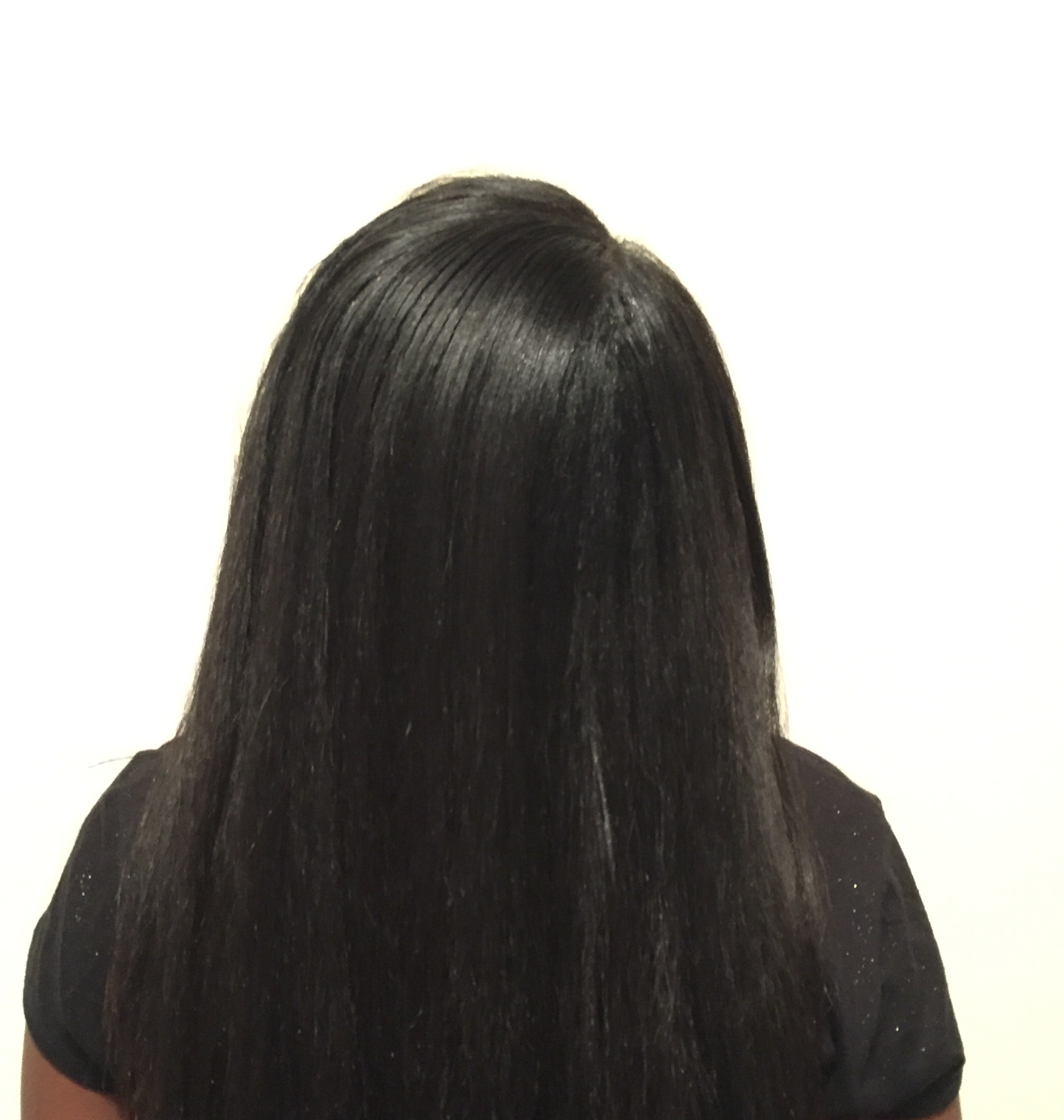 If you have any questions, comment below or message me on Instagram!